BEATLES ZEP HENDRIX PLATTERS FATS DOMINO JERRY LEE LEWIS AND A CAST OF THOUSANDS
all articles (c) JoeMoretti music International
ALL RIGHTS RESERVED.
THE BEATLES. July 7,1940 - Ringo Starr was born. October 9, 1940 - John Lennon is born at Oxford Street Maternity Hospital, Liverpool England to Julia Stanley and Alfred Lennon. June 18, 1942 - James Paul McCartney is born in Liverpool England. February 25, 1943 - George Harrison was born. No other group has come near to contributing to Popular Music like the Beatles have. It isn't only the quantity of music that's amazing, or the Variety, it's the QUALITY. From a down-home straight - ahead rocker like " Back In The U.S.S.R" to the most sensitive ballad like "Yesterday" the Beatles delivered with such quality and refinement - and balls. Their music had Substance. Take " Eleanor Rigby ". That is a classic. When the track ends you know all those characters in the story as if they were actual acquaintances of yours. Like the bag- lady in Ralph Mctell's "Streets Of London" - you know her - you've seen her countless times.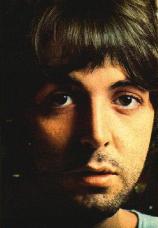 From Father MacKenzie sitting alone darning his socks, writing the words to a sermon which no bugger is going to pay the slightest attention to, and Poor Eleanor, wearing an "out of the jar" face and gazing from her window. Looking in vain for the lover who will never come, she's reduced to picking up the grains of rice from someone else's wedding. " All The Lonely People" - It's a heartbreaking story,and Paul McCartney shows his great talent for giving the bare essentials of a lyric yet painting a very broad picture. You can hear the pain in his voice, it's well under control but it's there. The minor chord sequence adds the necessary poignancy, as minor keys do, and the arrangement is masterly. The Beatles plus the gifted George Martin and the Engineers at E.M.I produced sounds that turned the accepted conception of a popular song inside out. The whole team were on the same wave band. The incredible thing about " Sergeant Pepper " is that it sounds as if it was "meant to be that way", inevitable, like "Stardust"- like all true art. Change anything on those tracks and you have disfigured a Masterpiece. And from beginning to end there is quality. One learned from the Beatles that you can sing about anything - or nothing at all. Real, sur-real, abstract, impressionist, Absurd, mirroring the developments in the Art World, Music went through an unprecedented period of Revolution when the Beatles appeared on the scene.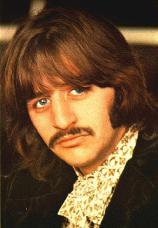 Spirituality, compassion, a great longing to help put things right in this wicked world, these were tremendously important factors in the Beatles' music. And fun and games and nonsense and the sheer joy of being alive. And Childrens laughter, Yellow submarines, Pilchards climbing up the Eiffel Tower, The Universe in a Grain of Sand, and ----- LOVE. "Paper Back Writer" - With this track the Beatles showed how to take a seemingly innocuous subject and turn it into a story. I mean to say One could now choose a subject like "The Joy of being a part time Bank Clerk" or " I'm In Love With A Lamp Post" and turn it into something ! Like so many true Artists the Beatles demonstrated that indeed there are no boundaries. In Music or in Life. The only "boundary" is the limit to one's imagination. The Beatles, more than any band before or since, also gave the World an invaluable gift. They opened the door to "Self Realisation" for millions of people.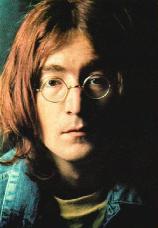 The realisation that there were alternatives to the accepted ideas of "What It's All About". The Why, Where, When, and How of Life. " Within You - Without You " - another masterpiece, revealed the great Spiritual Upheaval that was taking place in the 1960's. People of all Faiths were beginning to realise that opinions and beliefs existed on this planet other than their own, and all were equally valid. And if One DOESN'T believe in a Higher Power, so what ? It costs nothing to be nice to your fellow man, irrespective of Race, Creed or Colour. I won't go into the "normal information " that's usually associated with writing an article such as this, eg : What street Paul lived in, what colour of socks Ringo prefers, a list of their innumerable hit records etc. - one can find plenty of this on the web, but I can give an idea of what the Beatles meant to my generation in the 1960's , and indeed to the generations that followed that period. They gave you a lot of Hope. There's the story again. Every kid, boy and girl, felt that there was A CHANCE for them in this world. If you just kept trying, if you just kept believing, you could be somebody.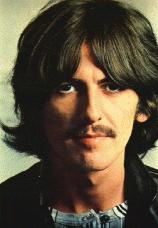 Irrespective of your background. Suddenly council housing estates were the in -thing. Accent didn't matter any more. Nor did any great degree of formal schooling. CLASS, Social status, these were being revealed for what they are - A load of Shite. "Ordinary" kids began to realise " Hey ! I have as much right to a place on this planet as any King or Queen, politician, or whoever. I am Me . I think. I feel. Therefore I am." This is the kind of thinking that the Beatles awakened in multitudes of people. A sense of self worth. And there were multitudes indeed. And still are. The Beatles are bigger today than they have ever been. They have created billions of dollars for World economies, broken down social, religious, and political taboos, and given the meaning back to a much abused and maligned word - Love. And in the end that's all there is. And in the end that's all we need. Yes Folks," Love is All We Need" The Beatles were inducted into the Rock And Roll Of Fame in 1988. God Bless Them, Their Music and I send a big Special Hug and Kiss to George Harrison and John Lennon. (c) Joe Moretti may 2002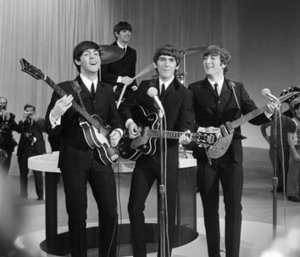 all articles (c) JoeMoretti music International
ALL RIGHTS RESERVED.
---